Conex Shipping Containers
YOUR ONE-STOP SHOP FOR USED AND CUSTOM-BUILT SHIPPING CONTAINERS.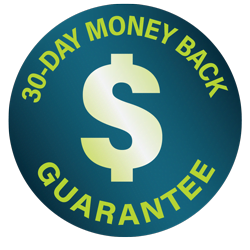 Miami Conex Depot Shipping Container opened its doors in 1969 and began serving Miami Florida first. Back then, we only sold the standard 20 foot and 40 foot containers without any modifications.
Then, based on our customer's needs we started to do basic modifications such as painting to avoid rust and corrosion, adding vents for fresh air and walk-in doors to make our containers more user-friendly. It wasn't long before Miami Conex Depot Shipping Container specialized in customizing containers for all types and sizes.
Today we customize all types of containers for almost anything including events containers, office containers, refrigerated containers, insulated containers and even comfortable living quarters. We work directly with global intermodal equipment providers to sell off their end of life shipping containers. We offer those containers to our customers at a wholesale mark-up, and make the process of buying or renting shipping containers simple.
Over the years we have grown to service the entire USA. Our goal is to provide the customer with a competitive price, excellent customer service and a great product.
A large inventory of new and used steel shipping and storage containers
A dedicated on-site container modification shop
A wide range of pre-engineered and custom-built industry solutions to fit your budget
Logistics and project management
Vast industry and technical experience
Up-to-date market intelligence
Engineering design capabilities
What Makes Miami Conex Depot Container Sales Different?
Custom Shipping Container Modifications
Miami Conex Depot made-to-order office units and storage containers are among our most popular modifications. Available in a variety of sizes and layouts, these standard designs use a pre-engineered template to streamline customization of your container. Choose from features such as:
20-foot, 40-foot, or high-cube container
Personnel or roll-up doors
Windows
Lighting and electrical
HVAC
Interior finishing's